1 min read
Online Regulation Series 2021 | SUMMARY
Thank you all for following our 2nd edition of the Online Regulation Series.
Following our first edition of the Online Regulation Series in October 2020 and the launch of our Handbook in July 2021, we conducted the 2nd Ed. of our Online Regulation Series (ORS) in November – December 2021.
With the ORS 2.0, we provided tech companies with an updated overview of the fast-evolving global online regulation landscape. In 2021, policymakers continued to increasingly discuss, introduce, and pass legislation to counter terrorist and other harmful content online. With an increasing number of countries seeking to regulate terrorist content and online speech in general, the global online regulatory framework is fragmenting into multiple – and sometimes conflicting – legal requirements for tech platforms.
Summary of activities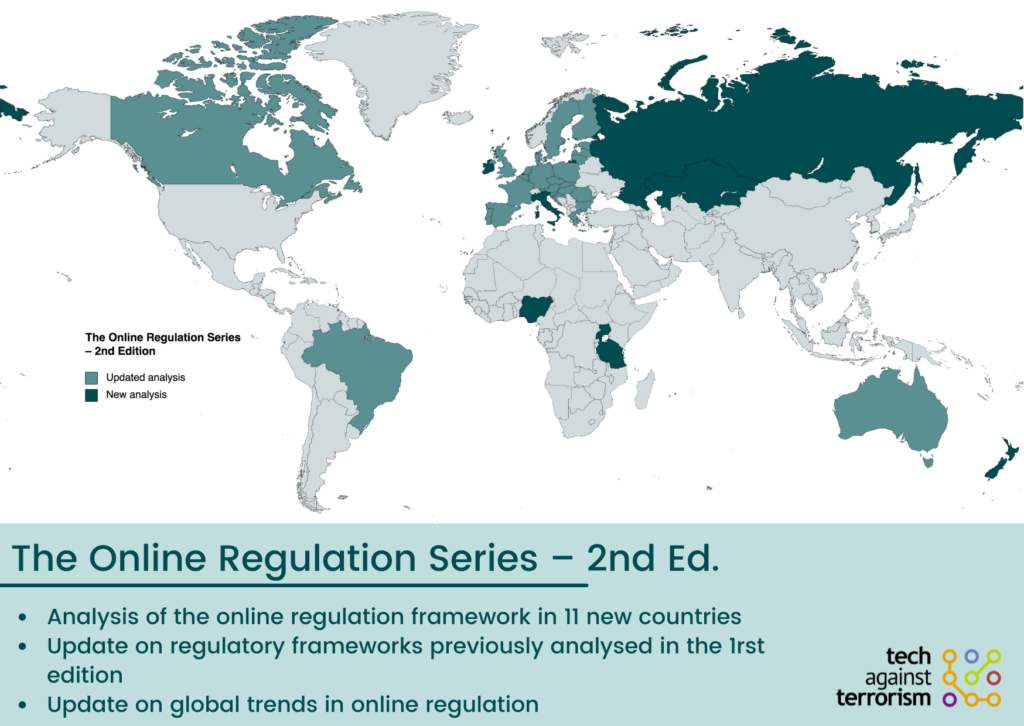 In the ORS 2.0, we expanded the initial scope of the Online Regulation Series, with a focus on Europe and Sub-Saharan Africa, to include:
We updated our analyses of countries previously included in the Online Regulation Series in 2020 and ensuing Handbook, to reflect change in online regulatory frameworks in:
We also published a blog providing a general update for all the countries included in the Online Regulation Series Handbook, including India, France, the United Kingdom, and Germany.
ORS Spotlight – Knowledge Sharing Platform
All blogposts and key resources shared via the Online Regulation Series are also available via our newly launched ORS Spotlight on our Knowledge Sharing Platform, which is now publicly available without registration. The ORS spotlight also includes a Legislation Table compiling all the regulations analysed in the Online Regulation Series, as well as additional resources from online regulation experts and digital rights advocates.