2 min read
Major Al Qaeda in Arabian Peninsula (AQAP) website disrupted striking significant blow to its online operations
Fighting on a new front against the terrorist use of the internet, Tech Against Terrorism strikes major blow to one of Al Qaeda's main websites which was previously accessible by just typing in the domain name.
KEY POINTS
Tech Against Terrorism has disrupted new website today that was highly likely operated by Al-Qaeda in the Arabian Peninsula (AQAP)
We estimate there are around 200 websites operated by designated terrorist organisations however most of these remain online for years without any action being taken against them
To date we have disrupted 25 Terrorist Operated websites from across the terrorist spectrum including violent Islamist extremists and the violent far right
We call upon governments and the tech sector to focus on this issue before these websites are implicated in the next terrorist attack
Tech Against Terrorism has successfully disrupted a new website today that was highly likely operated by Al-Qaeda in the Arabian Peninsula (AQAP). The site's domain was suspended overnight following a report made by us to its registrar.
The site was named after an official propaganda outlet of AQAP. It contained an extensive repository of AQAP propaganda material and had been promoted in official AQAP channels as the group's new website. We acknowledge that this site will likely reappear elsewhere, but in our view actions such as this are worthwhile; they disrupt the ability for terrorist actors to spread their material on the public internet, and they break outlinks to terrorist content on the site that had been shared elsewhere online.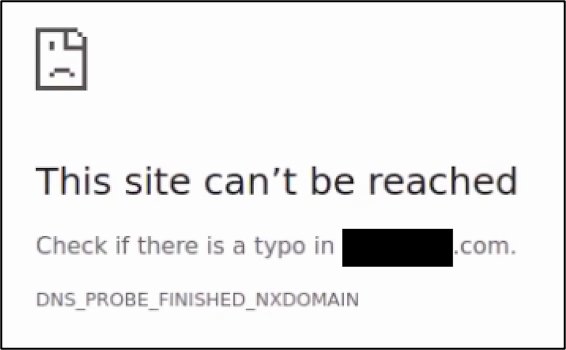 IMPORTANCE OF TACKLING TERRORIST OPERATED WEBSITES
Adam Hadley, Founder and Director of Tech Against Terrorism, said:
"The fact that terrorists and violent extremists operate hundreds of websites attracting millions of views with impunity is a failure on behalf of the global online counterterrorism sector. Terrorist operated websites is the key strategic threat with regards to terrorist use of the internet. Policymakers need to devote more political capital towards identifying practical and policy-oriented solutions to this challenge."
"Broad improvements in online moderation of terrorist content on mainstream social media has pushed terrorists and violent extremists onto smaller, more niche online spaces, and many terrorist actors have grown more reliant on website infrastructure. Without targeted action, websites provide terrorist actors with a stable and easily located platform that facilitates the dissemination and archiving of propaganda content, recruitment and internal communication."
ACTION TO DATE
Since October 2020 we have successfully disrupted 25 Terrorist Operated Websites that were operated by a range of designated terrorist actors. We also published two reports examining this topic in further detail. For further information please click here.
Tech Against Terrorism has located 198 websites operated by terrorists and violent extremists. These sites promote violent extremist ideologies such as Neo-Nazism, violent insurrectionary accelerationism, Salafi-Jihadism, and Incel ideology. Analysis of these sites found that:
101 websites are operated by far-right violent extremist or terrorist groups
79 websites are operated by violent Sunni Islamist extremist or terrorist groups
18 websites are operated by violent Shia Islamist extremist or terrorist groups
Of these we found these sites attracted more than 1.5m monthly visits and 57% with a contact form directly to the terrorists operating these sites.